SaveSave
SaveSave
SaveSave
SaveSave
SaveSave
SaveSave
SaveSave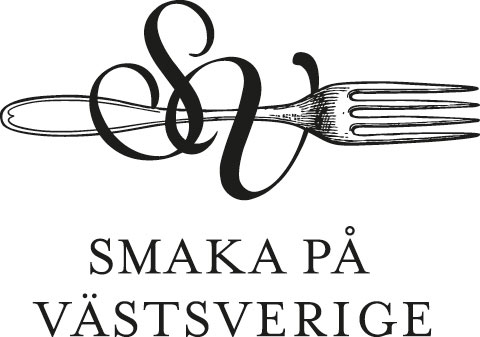 Certified with the brand 'Smaka på Västsverige', we are part of a network that elevates West Sweden as a food region. Our food is made with a focus on sustainable basic values in terms of environment and the region's ingredients. It serves as a guide to the best and most genuine dining experiences n West Sweden.
As member of 'Matvägen Bohuslan, we support to cook food with sustainable core values towards the environment, raw materials and meals.
---
dinners during all seasons
---
We prepare and serve dinners for overnight guests in the evening. Year round. It is our opinion that a dinner should be a delight for the stomach and the eye. No table setting is the same. Lådfabriken is a kaleidoscope of color and shape, as you can see on the eclectic interior.
We work in and represent the region 'Bohuslän'. Here fish and fishing are a cultural heritage. That is why we have a strong focus on locally caught seafood. Dinners will be served if pre-ordered at least one day prior:
fish soup Lådfabriken style/ salmon, fresh fish, coffee with pie 495 SEK
fresh crayfish cocktail, fresh fish, coffee with pie 545 SEK
fish soup/ salmon, crayfish, fresh fish, coffee with pie 650 SEK
fish soup/ salmon, fresh crayfish as maincourse, coffee with pie 650 SEK
Lådfabriken has a serving license with full rights. The wine list is developed and varied and consists of white wines, red wines , rosés and champagnes. It offers a nice wine for every dish and every taste.
---
food specials in fall & winter
Stay at Lådfabriken and enjoy one of these wonderful dining experiences
lobster supper from september 23 to november 22
A very unique and finger-licking four-course lobster supper. With lobster soup, lobster soufflé, fresh cooked lobster and a desert. This lobster supper costs 1100 SEK p/p. Book it here on line. Want to catch the lobster yourself? Here you find more information on the lobster fishing boat tour.
'Julbord' or Christmas-table from november 23 to december 12
'Julbord' is a Swedish food tradition where ine enjoys a sumptuous and excessive meal. Until the last weekend before Christmas you can enjoy our version, called 'Skal-Julbord'. A personal, special, colourful and creative seafood-table, composed of only the best locally fished shellfish from Mollösund. Here's how it works: a nice start with 'glögg' (mulled wine) in the room with a view warm fish soup in our boathouse near the seashore (if weather permits) the Christmas-table is served in the evening and contains oyster, lobster, shrimp, sea crayfish, crab claw, seafood sauce, pickled sauce, bread, hard bread and butter. Dessert and coffee. Costs 1400 SEK p/p
During Advent Lådfabriken gets decorated both in- and outside to reflect this special period. On Christmas eve the self-cut X-mas tree gets mounted and decorated, lifting the ambience of our accommodation even higher.
book a food special here
---
Local produce is important so we have coffee from Gringos Nordic Coffee Roasters , honey from Tavlebord Honungsgård, apples and berries from our garden and surrounding, eggs from Mellby Landgård, yoghurt from Torp Farm, fish from Larsson's Fisk, mussles and oysters from Scanfjord, lobsters from Halla Fiske and 'Wrångbäcks'-cheese from Almnäs Bruk
---