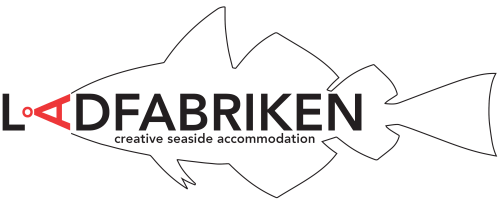 Lådfabriken
-creative seaside accommodation-
Sollid 398
47494 Edshultshall
Sweden
Johan Buskqvist and Marcel van der Eng
+46 304 52100
info@ladfabriken.eu
---
'Lådfabriken' is located just outside Edshultshall, a picturesque fishermen's village with two small harbours and home to 32 wooden houses and over 100 boats. Lådfabriken means 'the fish box factory' and is part of the beautiful archipelago of Sweden's west coast. Stroll along the rocky beaches and enjoy the excitement of finding fresh and tasty oysters or mussels. Sit down in between the rocks that have been there for over 50,000 years.
---
SaveSave
SaveSave
---
Travel information
Edshultshall is located about 50 km southwest of Uddevalla, 80 km north of Gothenburg and 250 km south of Oslo.
Take the train to Gothenburg or Uddevalla with SJ or MTTRX and plan the continued journey by public transport with Västtrafik's travel planner .
Coming by car via highway E6, known as The Scandinavian link, connecting Oslo to Gothenburg and Copenhagen. There are exits to Orust from both the north and south side. Follow signs with road 160 towards Tjörn / Orust, signs road 178 Tegneby, follow direction Mollösund, when reaching the coast, we are at your right hand side, directly after the sign of Edshultshall.
If you take a flight you may consider the following airports: – Gothenburg Landvetter Airport at 100 km – Moss Airport Rygge (Norway) at 190 km – Oslo Airport Gardermoen (Norway) at 300 km – Copenhagen Airport Kastrup (Denmark) at 380 km – Stockholm Arlanda Airport at 510 km
Find us