Radfahren (5 Meter entfernt von unserem B&B)
In der Nähe zu unserem Haus liegt eine Straße welche zu vielen überraschenden Zielen auf der Insel und darüber hinaus führt. Wir bieten 4 Fahrräder zur Kostenlosen Nutzung an – je nach Verfügbarkeit. Wenn Sie lieber organisierte Touren bevorzugen, neben den von uns angebotenen Radfahr-Paketen, finden Sie auf 'Orust Runt', mehr als 40 verschiedene, organisierte Touren über und um die Insel (20, 40, 80 oder 110km) in Mai.
Laufen (5 Meter, 10 Km)
Von unserem B&B aus kann man direkt loslaufen. Wir haben die passende Strecke für Sie (5, 8, 15 oder 18km). Oder Sie nehmen am jährlichen Lauf, Hermanö Varvet, auf der Insel Hermanö teil. Mitten im Archipel gelegen führt dieser Lauf 3,5 km über asphaltierte Strecke und weitere 6,5 km über Kies. Bevorzugen Sie ein noch raueres Gelände? Der Orust Tvärs, könnte passen – ein Lauf über 27 km auf hartem, freien Gelände im September. Oder nehmen Sie Teil an der einzigartige IcebugXperience, ein Wander / Lauf  Ereignis das statt findet in der wunderschönen Naturlandschaft von Sotenäs, im Herzen von Bohuslän von 4. bis  6. September 2015
Schwimmen (30 und 900 Meter)
Die Küste bei Ladfabriken beginnt mit seichten Gewässern und zahlreiche Kinder haben hier schon das Schwimmen erlernt. Es gibt zahlreiche Plätze die für Schwimmer geeignet sind. Hübsche Sandstände, kleine, einsame Buchten sowie sonnenüberflutete, weiche Felsen formen den Küstenstreifen. Es gibt auch abgelegene Felsen für alle Liebhaber friedlicher Einsamkeit. In Edshultshall gibt es eine Badeinsel "Jensholmen", 900 m Laufentfernung von unserem B&B
Kajak (30 Meter und 9.6 Km)
Es ist sehr gut möglich direkt bei Ladfabriken mit dem eigenen Kajak zu starten oder mit einem der 4 Kajaks die wir zur Kostenlosen Nutzung an den erwachsen Gästen bieten, zu starten. Beim stillen Gleiten durch die Gewässer, kann man die Mitternachtssonne genießen oder auf Robben-Erkundung gehen. In jedem Fall ist es ein einmaliges Erlebnis mit dem Spirit des Meeres. Kajak fahren ist überall möglich. Die zahlreichen einsamen Inseln können dabei Ziel sein und sich in ein e private Oase der Ruhe und Erholung verwandeln. Kajaks kann man in einem nahe gelegenen Verleih in Stocken bekommen. Von dort aus werden auch geführte Gruppentouren organisiert.
Wenn Sie eine kleine Herausforderung suchen können Sie am jährlichen Orust Round Race teilnehmen: 2 Tage, 50 km mit einer Übernachtung auf der Insel Vallerö – eine Insel im Archipel direkt "vor unserem Haus".
Fishing (30 Meter)
Perfekt für alle Angler! Die Gewässer bieten das ganze Jahr eine ungemeine Fülle und reichhaltige Fang-Möglichkeiten. Die Vielfalt der möglichen Fischerei ist riesig. Man kann sowohl direkt von den Felsen an der Küste angeln aber natürlich genauso gut von Booten. Oder Sie versuchen sich im Krebs-Fangdirekt vom Steg – ein Erlebnis für die ganze Familie.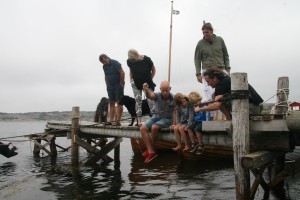 Die Angelsaison für die Meeresforelle startet am 1. April. Makrelenschwärme gibt es im Juni. Manchmal kommen die Makrelen und die Hornhechte so nahe an die Küste, dass man sie mit der Angelschnur erreichen kann.  Die Hummer-Fischerei startet jedes Jahr um 7.00 Uhr am ersten Montag im September. Ein Muss für jeden Liebhaber von Abenteuer und feiner Küche!
Segeln (2 und 6 Km)
In Schweden geht die Segel-Saison geht von Juni bis September. Im Hochsommer ist es nur 3 Stunden am Tag/Nacht wirklich dunkel. So kann man bei fast konstantem Tageslicht die Wasser besegeln. Sie reisen mit dem eigenen Boot? Ankern Sie im Gasthafen von Edshultshall; Breite N58 6 25.2, Länge E 11 27 57.24
Reiten (6 Km)
Sweden boasts a deeply rooted tradition of high quality horse management and breeding and strict regulations regarding animal welfare. It's a formula for healthy, happy horses and horse-mad Swedes. Enjoy the countryside on horseback on north Swedish horses from Dahlegård.
Golf (11 km and 36 km)
Enjoy the beautiful scenery from the smooth greens of Orust Golfklub, never far from the sea. In summertime the course is often dry and hard, like the ones of Scotland. The proximity to the sea makes the wind a factor to be reckoned with. It's a par 72, 5 856,30 yards. With an easy par five to start off your round, you will relax and enjoy the rest of your game.  Also try the greens on the adjacent island Tjörn
Hiking
From our house you can start your walking journey into the in-lands. We can point out diverse walking routes to villages, vistas, beaches and forests. You can also look out for the marked trails, like:
Orust Tvärs (across Orust) is a 40 km trail across the island of Orust. From Svanesund in the east, to the islands Flatö and Ängö in the northeast. During the hike you may find 64 signs with cultural and natural keepsakes.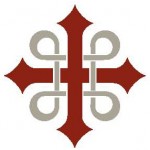 Pilgrims trail follow the 80 km trail, shaped like a loop, connecting the eight churches on Orust and marked with the St. Olaf's sign.
On Hermanö that you reach by ferry and located at 10 km from our house, you may find one of Sweden's biggest natural parks; here you may also find several hiking tracks.
Diving (20 km and 54 km)
In Svineviken at the north side of Orust you may find Haere Mai Dykning or in Lysekil  the well equipped Dive Team Lysekil.
Climbing (52 and 80 km)
Solid granite, soft lines and stunning coastal vistas make rock climbing in Bohuslän world class. You'll find the clean hard surfaces offer plenty of challenges for both beginners and experts. Upplevelsebolaget in Uddevalla offers introductory courses and real climbing at Lill-Knipen with spectacular views while preparing for the ascent. Klattertorpet in Brastad offers several courses and guided climbings.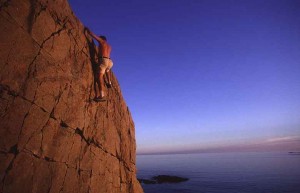 Worthwile visiting outside Orust
Here you may find over 100 fascinating sea creatures in 40 different aquariums. Touch starfish, crabs and hermit crabs in the touch pool, watch sharks, rays and congers swim above your head in the tunnel aquarium.
Meet endangered animals in a magnificent setting alongside Åby fiord in Bohuslän. Around 80 species like tiger, leopards, wolves, lynxes and old native breeds, birds and amphibians.
The second largest city in Sweden has an atmosphere of easygoing genuineness. It has a strong cafe culture and a big variety of clothing and designer boutiques all within 15-minute walking distance of each other. In Gothenburg, seafood is religion. The city is proud of its fishing heritage and the locals are serious about their shrimp, crayfish, lobster and oysters. Gothenburg is one of Europe's leading food cities.
At Tanum people from the Bronze Age have carved thousands of images into the smooth rocks of the landscape. This pictorial treasure is so rich in content and so distinctive that it is among the world's cultural heritages on the Unesco World Heritage List.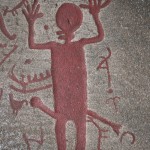 Travel arrangements
If you are interested in an organized holiday in Bohuslän, including activities, lodging and travel, we refer to the travel arrangements 'Westcoast Travel' can offer you. Please send a mail with your initial ideas to marcel@ladfabriken.eu