---
Lådfabriken produces wonderful meals for its guests with as much as possible local ingredients. We are therefore a member of 'Matvägen Bohuslan'. An initiative for anyone who likes to cook and eat food with sustainable core values when it comes to the environment, raw materials and meals.
---
In the fall and winter time of 2017, we offer the following food specials:
– Lobster Supper in Oktober an November
– Shellfish Christmas-table, November 17 until December 17, 2017
– Christmas dinner on December 24 and 26, 2017
– New Year's Eve dinner on December 31, 2017
– Supper on the Twelfth Night, January 5 2018
– food specially and tailor made when booking our accommodation as private hotel
---
Lobster Supper
A unique and personally prepared four course lobster Supper (lobster soup, salad with lobster croutons or lobster soufflé, lobster and dessert) in combination with an overnight stay. As long as the lobster fishing season is in progress (from 20 September to 16 November) from Tuesday to Sunday. Costs from 1 875 kr p / p *, price based on shared rooms.
Combine the lobster supper with a lobster fishing activity of approx. 3 hours on the same day, this package costs 2 475 kr p / p * (shared room). You can sleep well and comfortably at the Drawer Factory in one of the uniquely decorated rooms.
---
Shellfish Christmas-table ('Julbord')
From the last weekend of November until the weekend before Christmas one can enjoy Lådfabrikens version of the traditional Swedish Christmas-table, 'Julbord'. Lådfabrikens personal, colorful and creative seafood 'Julbord' is made with only the best locally fished seafood. One can enjoy this when booking one or two nights.
What to expect from our Julbord:
a stomach-warming start with 'Glühwein' and Lådfabriken X-mas cake in the 'yellow' room with sea view
warm shellfish soup, eaten in the boathouse **
shellfish Christmas-table, presented in the evening followed by dessert and coffee
on the table: oysters, lobster, prawns, langoustines, crab claws, marinated salmon, seafood sauces, 'hovmäster'-sauce, bread, hard bread and butter.
The shellfish Christmas-table is served on Fridays and Saturdays on 17, 18, 24 and 25 November, 1, 2, 8, 9, 15 and 16 December 2017. Including accommodation with breakfast, this winter special costs 2275: – SEK p / p * (around €250, based on a shared double room).
Come already a day before / or stay an extra day after the 'Julbord' !
There is a possibility to add-an extra night on Thursday or Sunday for a special price. This extra night comes with a 3-course fish menu and costs 875: – SEK p / p * (around €95) The day extra can be used for:
– a boat tour through the archipelago;
– a long lie-in on Sunday with a brunch replacing the breakfast;
– a hike on the island Orust;
– a visit to the most western out island Käringön;
– simply enjoy the ever-changing sea views from our accommodation.
---
Christmas dinner on December 24 and 26
Christmas dinner will be a personal, authentic and cozy Lådfabriken-styled dinner with with an emphasis on seafood, Jansson's temptation and haring.
costs 1200: – SEK p / p * (around €130)
Dinner on New Year's Eve December 31
This dinner will welcome your new year warmly and is a Lådfabriken styled seafood feast including caviar and a dessert party.
costs 1400: – SEK p / p * (around €155)
Supper on Twelfth Night January 5 2018
Seafood and wild game supper.
costs 1200: – SEK p / p * (around €130)
* All prices exclude beverages / ** changes can occur due to weather circumstances
NOTE: The food specials in are only available to guests of Lådfabriken. A minimal stay of 2 nights is required from December 18, 2017 to January 8, 2018. We offer lunches and menus on days when there is no dinner or supper special.
For more information or reservations use the 'booking inquiry' form or email directly to info@ladfabriken.eu
---
We are open all year round and offer culinary experiences to our guests during all seasons. We arrange three course dinners and lunch to our guests if ordered at least one day in advance. We have a fully licensed serving permit.
Since we work in and represent a region where fish and fishing have always been a big part of life and the surroundings, we therefore focus on locally grown fish and shellfish. Ask us for the current menu with the last dishes as well as the seasonal wine list.
As a future guest at the Lådfabrikken, you can always order these menus:
– fish soup Lådfabriken style, fresh fish, coffee with pie 450 kr
– fresh crayfish cocktail, fresh fish, coffee with pie 600 kr
– fish soup Lådfabriken style, fresh crayfish, fresh fish, coffee with pie 650 kr
(Prices valid in 2017, inclusive of VAT, excl. drinks)
---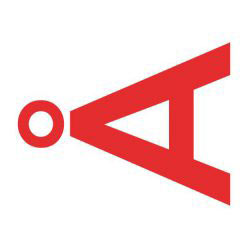 Private  hotel
We offer a concept called 'private hotel', where you rent the whole Lådfabriken and receive a customized full service including all meals. That is, we offer a full pension, with the possibility to influence the menu, decoration and table settings as desired since Lådfabriken is sitting on unique tableware collections. The concept applies year round, a nice idea to spent a relaxed winter time in the unique archipelago of West Sweden with more than '50 shades of grey'.
Lådfabriken as private hotel is available with a booking of minimally three rooms and with minimally 6 persons. For more information please send email to marcel@ladfabriken.eu
---